The future is electric and intelligent. Intelligent electric mobility – this is what the new Mercedes-Benz EQ product brand stands for. An attractive design, exceptional driving fun, high levels of suitability for everyday use, and maximum safety are further attributes. EQ represents the two Mercedes-Benz brand values of "emotion and intelligence" and comprises all significant aspects of customer-oriented electric mobility.
The E-Mobility model generation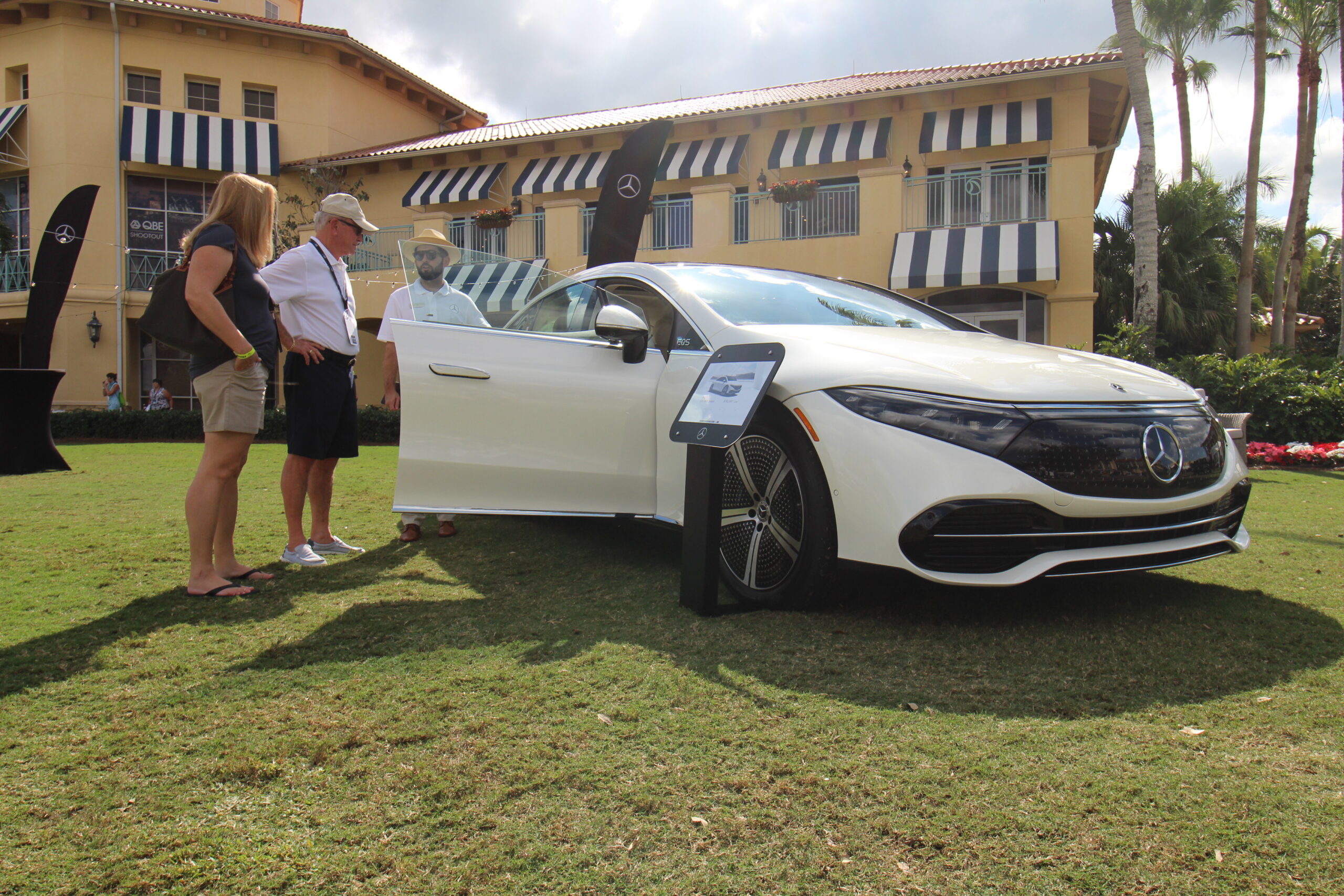 The brand's flagship is the new EQS, the first fully electric luxury sedan from Mercedes-EQ. As the first model, the EQS is also based on the modular architecture for electric vehicles in the luxury and upper class. Fully scalable and applicable across all models, it forms the basis for all of the following electric car series: Whether SUVs, sedans, coupés, or convertibles – thanks to the modular system, the wheelbase, and track width, as well as all other system components, are variable. The vehicle concept is thus optimized for all requirements of a future-oriented, battery-electric model family.
The Mercedes-Benz Cars portfolio is gradually being expanded to include further electrified models. As early as 2021, Mercedes-EQ will be offering five fully electric vehicles in the passenger car division. The models embody the essentials of modern electromobility – the combination of attractive design, extraordinary driving fun, high suitability for everyday use, and maximum safety.
The EQ range includes all future battery-electric vehicles as well as the associated products and services from Mercedes-Benz. This guarantees simple and transparent orientation for customers in the ever-growing portfolio. When it comes to electrifying the drivetrain, Mercedes-Benz is taking a holistic approach and developing the EQ brand with a vehicle family and a holistic ecosystem that, in addition to the pure vehicle, includes a comprehensive range of everything to do with electric mobility.
The Advantages of Electric Intelligence
Driving an electric vehicle from Mercedes-Benz means more than just having the latest technology at your fingertips. These tech-savvy models come with a number of universal advantages including distinguished looks inside and out, as well as heightened luxury. Electric drive systems also deliver power directly to the wheels with no lag time resulting in great torque, increased acceleration, and overall refined performance.
Mercedes-Benz also believes that electric mobility should be easy, convenient, and directly available which is why they offer further support for drivers through the easy installation of new-generation wall boxes for in-home charging as well as the ability to search and access charging stations nearby.
Safety, performance, and technology with an all-electric twist.
Mercedes-Benz vehicles have always excelled in those three areas, and electric drivetrains give us the opportunity to advance our capabilities even further. From quicker acceleration to elevated ride comfort, the benefits of electric power are immediate, but our vision doesn't stop there. Technology "under the hood" is matched by technology in the driver's seat. Improved battery power is matched by improved design. Mercedes-EQ vehicles are built to appeal to your intelligence and your emotions.
That's just the beginning
For Mercedes-Benz, EQ means the dawn of a new age of mobility – uncompromising and highly ambitious. This is only the first step on the way to a sustainable and inspiring future.
Resources: daimler.com, mbusa.com, motortrend.com, waltersmercedesbenzofriverside.com.